Trafika
Implementation of the new version of the Trafika.pl store
Tabak Group is among the leaders in the distribution of tobacco products in Poland. At present, the owner of the Trafika distribution network offers coffee and tea, and the expansion plan also involves building a chain of stores that let you shop without leaving the car – F1.
About the project:
The idea behind the project was to refresh the store design, giving it a more expressive and modern shape. At the same time, the client wanted to transfer the store to a more up-to-date e-commerce platform that would give him more possibilities. The works resulted in the implementation of a completely new store layout, adapted to the requirements of Google Page Speed, in which it obtained 95 points out of 100 possible in the stationary devices category. The store has been integrated with the customer's sales and warehouse system and transport service providers.
Klient
Tabak Grupa Sp. z o.o.
Zakres prac
UX/UI design, Development, Integrations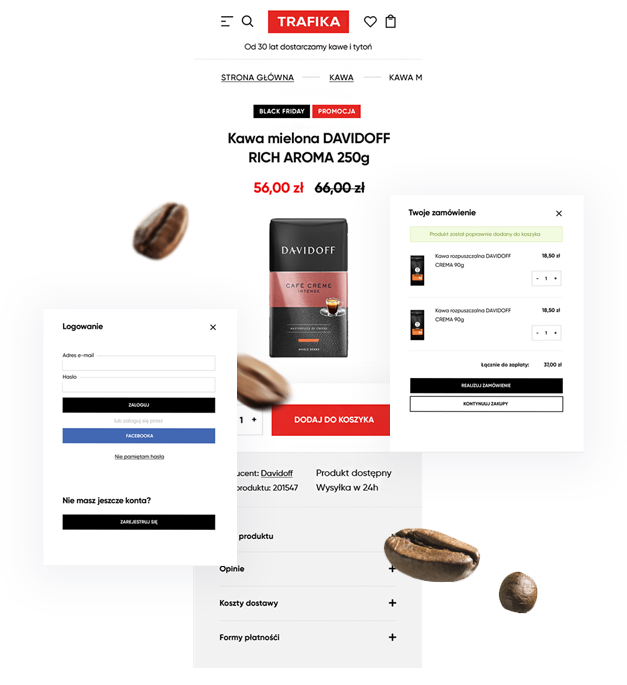 Project
visualizations

Subpages
visualizations